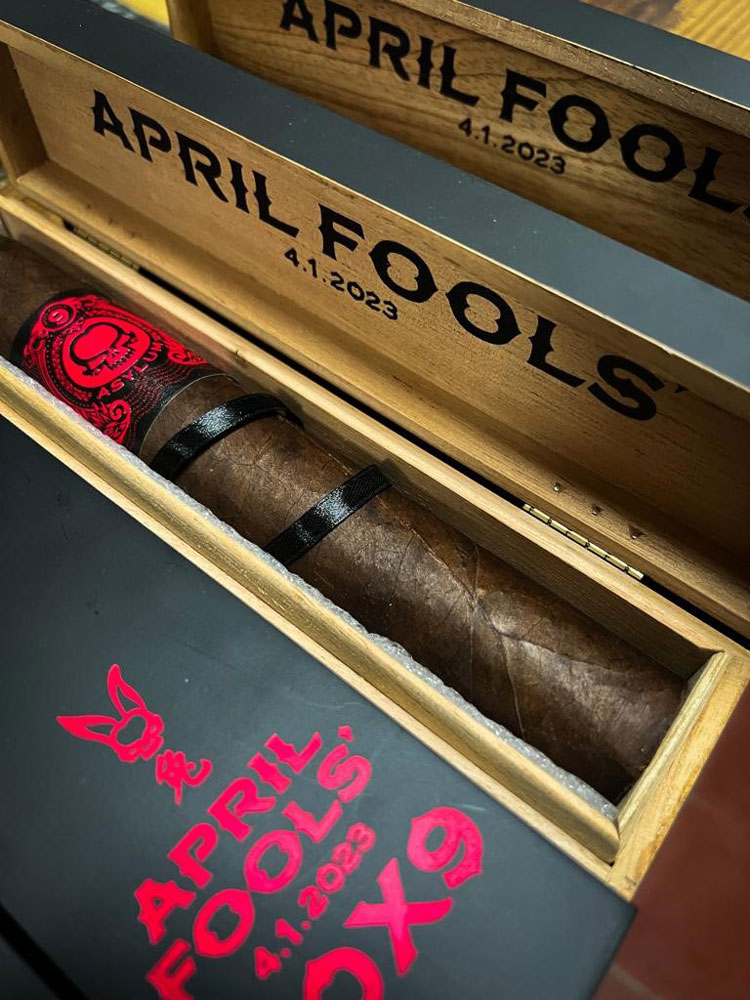 C.L.E. Cigar Company has announced the release of the Asylum Fools' 2023, the third in a series of cigars that are released each year on April Fool's Day (April 1). This year's release is the first to feature the Chinese Zodiac symbol on the packaging–the Year of the Rabbit. C.L.E. shares that future versions of April Fools' Day will also carry the Chinese Zodiac symbol.
The Asylum April Fools' 2023 will be presented in a massive 9 x 90 vitola. This cigar was blended by Christian Eiroa and is described as being a Honduran puro that is full-bodied and features bold flavors throughout the smoking experience. The blend is peppery with woodsy, sweet notes. Asylum April Fools' 2023 comes packaged in a single cigar coffin that is housed in a five-cigar tray. The cigar's black box is accented with blood red print, setting it apart from the previous versions that had more copper colors. The Rabbit Chinese Zodiac is featured prominently on the packaging.
"The Asylum brand allows us to play with ideas freely and take chances using unique size and blends. We feel that this brand has endeared itself to smokers looking for cigars that stray away from the norm. We feel that the Asylum April Fools' 2023 will hit the mark," states Christian Eiroa, president of C.L.E. Cigar Company.
The Asylum April Fools' 2023 has a suggested retail price of $41.40 per cigar or $207 per tray of 5 cigars.
For all the latest news from C.L.E. Cigar Company, visit clecigars.com.